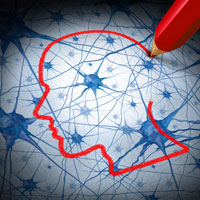 With more than one million Americans suffering from Parkinson's disease, you may be asking yourself what you can do to make a difference. The Parkinson's Disease Foundation provides guidance on many ways you can get involved, such as organizing fundraisers, attending awareness events or sharing personal stories through works of art. In addition, if you know someone who has this condition, encourage them to take advantage of Atlantic Neuroscience Institute's Wellness and Support Program, which helps patients and their families find classes and support resources in their area. Atlantic Neuroscience Institute also offers a range of clinical trials for Parkinson's disease. For more information, call 908-522-5901.
Parkinson's Disease Programs and Screenings

Education and prevention can keep you and your loved ones healthy. We invite you to take advantage of the programs, support groups and screenings available. Adults 65 and older who are looking to stay well with age may benefit from events labeled "New Vitality."

Wellness and Support Program for Parkinson's Disease
This program offers Parkinson's disease patients and their families educational seminars, exercise and integrative medicine classes, and counseling and therapy services.
For more about upcoming program dates, please call 908-522-5901.

Parkinson's Exercise Group
This program uses the Lee Silverman Voice Treatment BIG™ program to optimize mobility in patients with Parkinson's disease and other movement disorders. A prescription is necessary to participate.
Every Friday, 11:00am to Noon
Overlook Downtown, 357 Springfield Avenue, Summit, NJ
For more information and to register, please call 908-522-2215.
Parkinson's Disease Articles