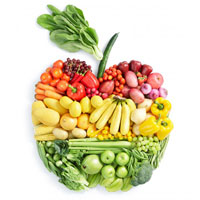 Nutrition, exercise and lifestyle changes can play a big role in the fight against diabetes. Learn how by coming to an event sponsored by Overlook Medical Center, where a registered dietician will share recipes and other expert tips for managing blood sugar levels and improving overall health. The seminar takes place on Tuesday, November 14 from 11:00am to 1:30pm at the New Providence Senior Center, located at 15 East 4th Street in New Providence, NJ. To register, call 1-800-247-9580.
Healthy Diet Programs and Screenings
Education and prevention can keep you and your loved ones healthy. We invite you to take advantage of the programs, support groups and screenings available. Unless otherwise noted, to register for any of these programs call 1-800-247-9580 Monday through Thursday between 8:30am to 8:00pm and Friday between 8:30am and 4:30pm, or sign-up online at Atlantic Health System's classes and events registration; all programs are free unless a fee is indicated.

Chambers Center for Well Being
The Chambers Center for Well Being can help you develop a personal plan for a healthier lifestyle. Through lectures, classes and therapeutic services, we'll show you how stress management, proper dietary balance and increased exercise can improve your overall well-being – mind, body and spirit. View a full list of classes, services and related fees > or call 973-971-6301.
Healthy Diet Articles