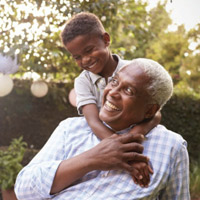 Critically ill patients who are not candidates for open heart surgery or would not survive transportation to another hospital often have few options when it comes to improving their quality of life. Overlook Medical Center is changing that notion with the introduction of the Impella® device. This mini heart pump provides the short-term support our cardiologists need to stabilize patients, so they can either be transferred for another surgery or allowed to achieve normal heart function on their own. The Impella procedure itself is minimally invasive and requires very little recovery time. Read more >
Women's Heart Health Programs and Screenings
Education and prevention can keep you and your loved ones healthy. We invite you to take advantage of the programs, support groups and screenings available. Unless otherwise noted, to register for any of these programs call 1-800-247-9580 Monday through Thursday between 8:30am to 8:00pm and Friday between 8:30am and 4:30pm, or sign-up online at Atlantic Health System's classes and events registration; all programs are free unless a fee is indicated.
Heart Health
In honor of Heart Health Awareness Month, learn the importance of keeping your cardiovascular system in top shape. Blood pressure and glucose screenings are included.

Tuesday, February 5; 11:00am to 1:00pm
Shoprite of Clark, 76 Central Avenue, Clark, NJ

Wednesday, February 6; Noon to 2:00pm
Vita Gallo, 12 Chestnut Street, Summit, NJ

Tuesday, February 12; 10:00am to Noon
Gateway Union YMCA, 1000 Galloping Hill Road, Union, NJ

Thursday, February 14; 10:00am to Noon
City Hall of Summit, 512 Springfield Avenue, Summit, NJ
A Heart-Healthy Diet
Hear from a registered dietitian about delicious foods and diets that promote heart health.
Wednesday, February 13; 1:30 to 2:30pm
The Gateway Family YMCA, Wellness Center Branch, 1000 Galloping Hill Road, Union, NJ
For more information or to register, call 1-844-472-8499.
Chambers Center for Well Being
The Chambers Center for Well Being can help you develop a personal plan for a healthier lifestyle. Through lectures, classes and therapeutic services, we'll show you how stress management, proper dietary balance and increased exercise can improve your overall well-being – mind, body and spirit. View a full list of classes, services and related fees or call 908-598-7997.
Women's Heart Health Articles