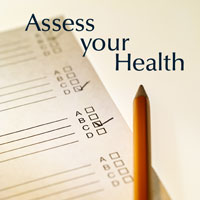 Most of us go about our day without ever thinking about how we stand, walk or exercise. But how well we move may be an insight into our body's overall health – both physically and mentally. Take Overlook Medical Center's movement awareness assessment and learn how you can make changes that will help eliminate pain and make daily tasks easier. Get started now >
Arthritis Programs and Screenings
Education and prevention can keep you and your loved ones healthy. Our programs provide information and outreach, physical activity and self-management services for people with arthritis and osteoporosis. For more information, please call the North Jersey Regional Arthritis Center toll free at 1-877-973-6500; to register, please call 1-800-247-9580.

Mindfulness Group
Men and women can learn how to use the power of the mind to help cope with illnesses. Registration is required.
Outpatient Behavioral Health at Overlook Medical Center
46-48 Beauvoir Avenue, Summit, NJ
Presenter: Lanie Kessler-David, LCSW
For more information, a schedule and to register, please call 1-888-247-1400.

Chambers Center for Well Being
The Chambers Center for Well Being can help you develop a personal plan for a healthier lifestyle. Through lectures, classes and therapeutic services, we'll show you how stress management, proper dietary balance and increased exercise can improve your overall well-being – mind, body and spirit. View a full list of classes, services and related fees or call 908-598-7997.
Arthritis Articles